Showcasing a veteran success story
Elise found her next with Walmart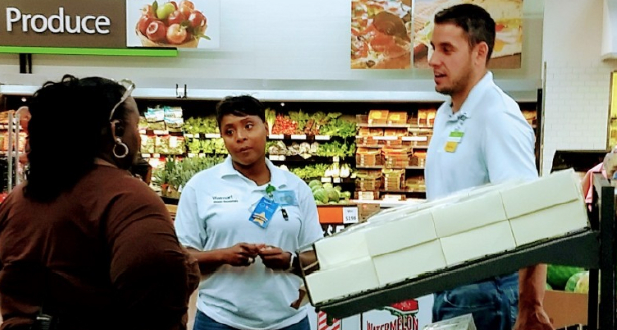 When a Walmart recruiter contacted Elise Hackstall about a job opening, she saw an opportunity. She was transitioning off active duty, married to a fellow soldier and wanted to be practical as a military family. "I knew that the likelihood of us moving was very high," Elise says. "I needed to be employed somewhere I could have a job that I could transfer with. That was a big, big thing."

She completed a military onboarding program, including training in Bentonville, and started with Walmart in 2008. In the decade since, Elise has served in managerial roles in stores throughout Georgia and Tennessee. Today, she's a Market Manager in Georgia.
Elise says she's never had an issue balancing her military responsibilities with her career at Walmart. Even as new promotions mean more travel and more projects, Walmart's flexibility allows her to complete her work and still have time for her military duties.
Now, that she's completed her transition from the Army Reserve to civilian life, Elise plans to continue advancing her career at Walmart, pushing toward even bigger goals within the company. Plus, she now has more time to spend with her 11-year-old daughter.
Walmart has offered Elise more than just support, she says. Her career here has been a perfect match for the skills she honed in the Army — like decisiveness and leadership.
"Leadership is something that can be taught," Elise says. "But it's a little more difficult to teach it to a person halfway through their career."
Elise isn't alone. Walmart has long recognized the skills members of our military bring. Since 2013, more than 234,000 veterans have continued their careers here.
At Walmart, she's also found a place that feels familiar. Since arriving for training in Bentonville, Elise noticed how much Walmart and the military have in common: "We have objectives to achieve, and if you don't achieve them, somebody is going to say something to you about it", she said. "I think they're very, very similar."