Change your mindset, change your life.
What's the key to reaching a healthy weight and staying there?
Your mindset. Or to put it more simply, your way of thinking. The Fresh Tri app can help you lose weight by changing the way you think about food and eating.
Start today: just download the Fresh Tri app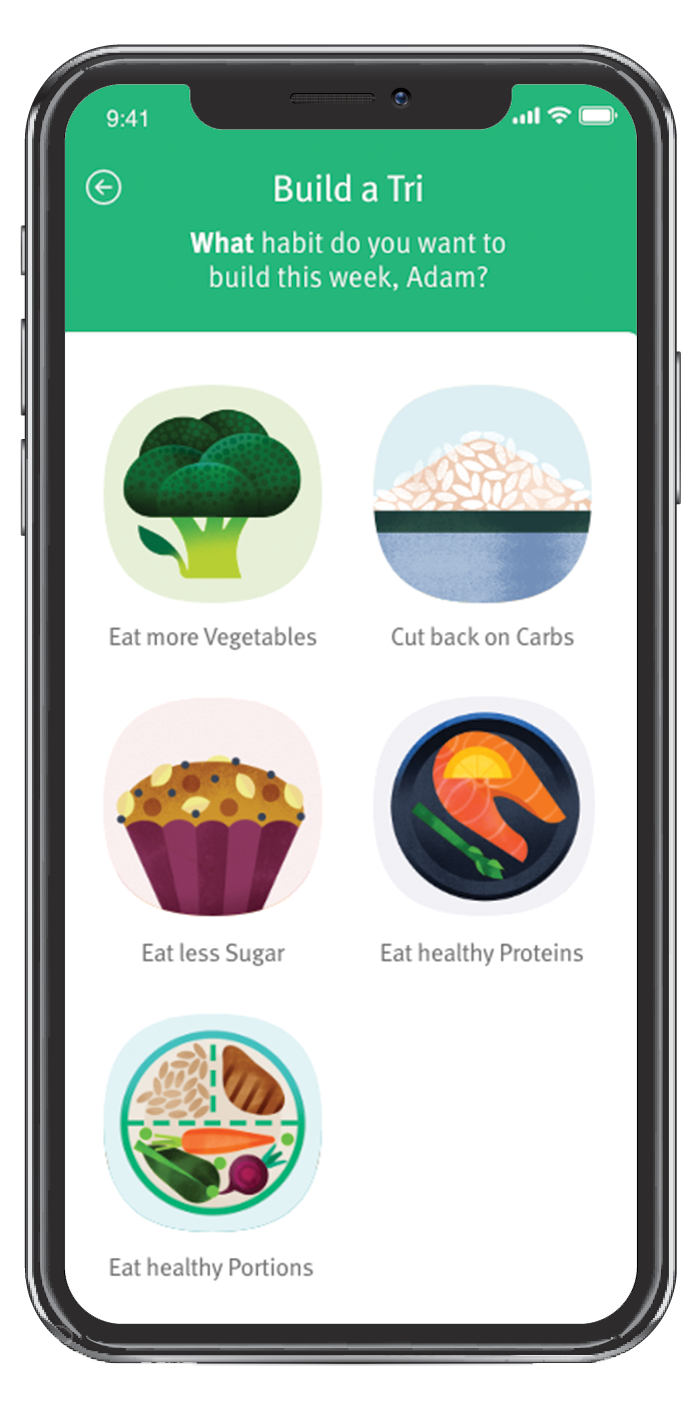 Find healthful habits you want to try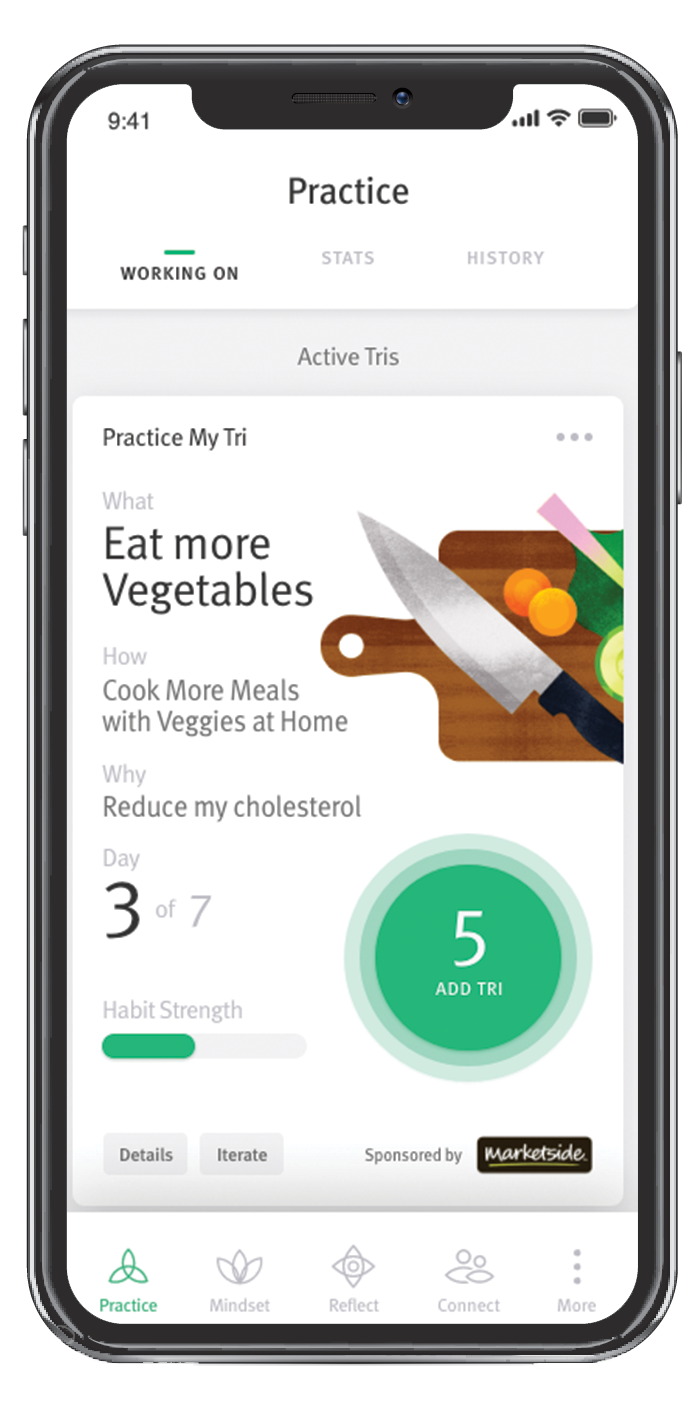 Practice them for 7 days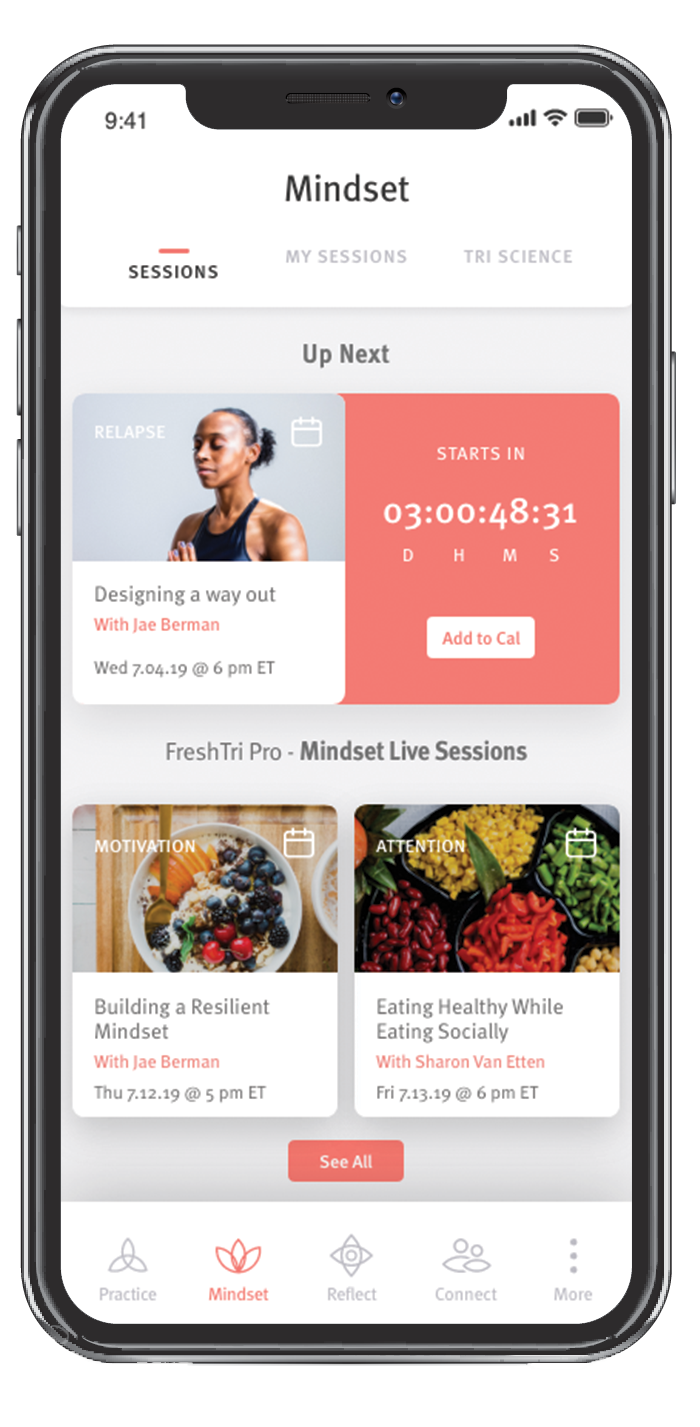 Build a new mindset that makes your new habits stick forever
Proven success
Walmart associates who used Fresh Tri have changed their mindsets around food, created healthy habits, lost weight, and dramatically changed their lives.
How it works
The Fresh Tri app is based on the science of behavior change. Because everyone has different motivations, challenges, and daily routines around food, Fresh Tri focuses on practice and experimentation. Through this process, you'll create a personalized approach to building healthy habits that fit into your life.
It works like a game—one where you'll feel supported. This simple, positive approach gets rid of the constant counting and tracking, as well as the emotional ups and downs that come with traditional diet programs. Instead, you'll get to test-drive different habits and tweak them until you find what works for you, in your life, right now.