How the plan works
A plan that costs less and connects you with great doctors close to home. Get access to a select network of doctors at the lowest cost per paycheck where it's offered. This plan is only available in certain locations.
How the local network works
Local providers
The plan is built around a network of doctors and hospitals near you that can deliver great care efficiently.
No out-of-network
If you have a medical emergency, you can access care outside the network.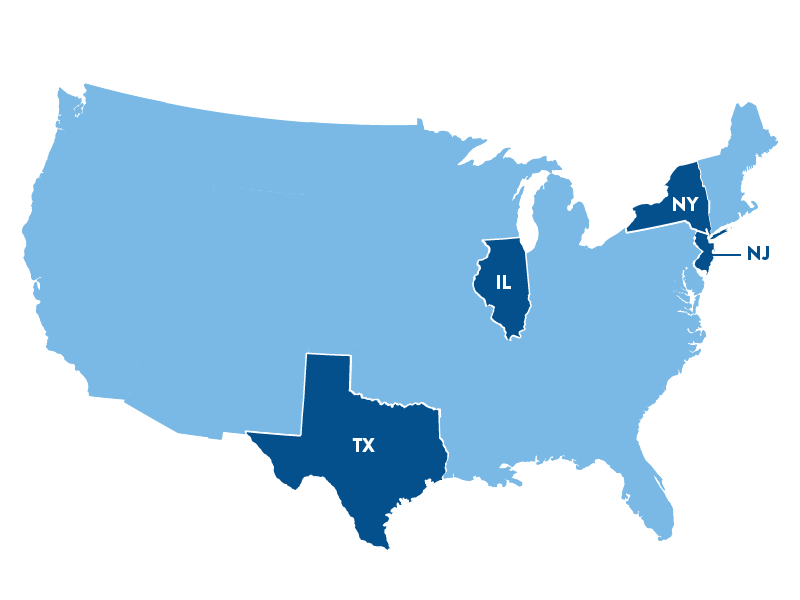 Selected areas
The Select Local Plan is only offered in certain areas including Chicago, Illinois; Metro New York and New Jersey; and Austin, El Paso, and San Antonio, Texas. To learn if this plan is available where you work, see the 2020 Plan Availability Tool.
Other benefits
$4 doctor visits: Ever wish you could see a doctor without leaving your house? With Doctor On Demand™, you can video chat with a doctor 24/7 for just a $4 copay. Simply download the app or go online to speak with a board-certified physician, licensed psychologist or psychiatrist today.
World-class care centers: For serious conditions, the Centers of Excellence program offers you and your family world-class care, often at zero cost. (limited to certain conditions).
Find the right doctor: Don't spend all day searching the web for the right in-network doctor when Grand Rounds will do it for you. Get expert second opinions and much more at no cost. To find the best in-network doctors and specialists, just visit grandrounds.com/walmart
Important information
The Select Local Plan will cost:
$23.50 per paycheck for associates
$131.00 per paycheck for associates plus their spouse/partner
$38.70 per paycheck for associates plus their children
$153.50 per paycheck for associates plus their family
The Select Local Plan will cost more if you and/or your spouse/partner use tobacco products and choose not to enroll in and complete a Quit Tobacco Program. The plan will also cost more for using doctors outside the network.
To check out all the rates for the Select Local Plan, including tobacco user rates, and all costs of all our plans, please see our rate sheet.
If you are enrolled in Medicare Part D, you are not eligible to enroll in any Walmart-sponsored medical plan.