"We're going to celebrate this 3,000th store, and we're going to show everybody we got what it takes to get it done."
Knock, Knock: 3,000th Store Launches Delivery Option
Roll out the welcome mat. Walmart is delivering quite a milestone to a doorstep near you.
Store 6459 in Harker Heights, Texas, just became the 3,000th store in the company to offer deliveries for online orders. The Neighborhood Market location, which sits just outside Killeen, celebrated the achievement on Friday. Store Manager Raymond Fowler calls it a huge upgrade.

"I am big on technology," says Fowler. "If I can teach someone how to shop online and make it safer for them, I'm all for it."
Since the COVID-19 pandemic began, Walmart has ramped up efforts to meet customer demand through safe pickup and delivery options across the country. Jacob Marshall is the Digital Team Lead at Store 6459. He's played a crucial role in preparing the store's delivery launch.
"I'm really glad to be a part of this aspect of Walmart because it's a whole new branch," says Marshall. "It will help us reach a lot more people."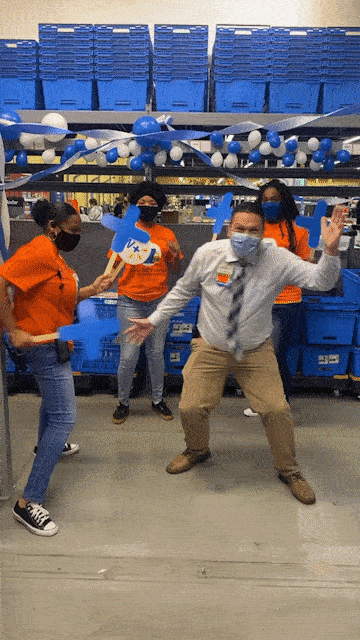 The store's first deliveries were scheduled to ship out at 8 a.m. on Friday, Jan. 29. The delivery option has been highly anticipated in the Harker Heights community, which is home to several current and retired military service members. Fowler says he's noticed more and more customers opting for pickup, and he's been impressed with how his associates maintain a connection with them despite masks and social distancing.

"They are so amazing at what they do," Fowler says. "They find a way to engage the customer."
Store 6459's delivery launch marks a new era for Walmart and for Fowler's journey with Walmart, which spans 17 years. He's grateful for the opportunity to lead his team and his community toward a successful launch that will undoubtedly help so many.
"To see where the company is at now compared to when I started, it's been an amazing journey for me," says Fowler.
"We're going to celebrate this 3,000th store, and we're going to show everybody we got what it takes to get it done."