Tapping the full potential: An integrated – not isolated – view on fulfillment
 
Up until a few years ago, retailers rarely thought of fulfillment as a critical experience enabler. By this point in the customer journey, the conversion was already accomplished. Sales as well as marketing teams considered that their job was done. However, things are different today.
 
When customers think of buying a product now, their first reaction is 'What will be the most convenient way to buy it?' This ask for convenience can mean multiple things - same-day delivery, order online, pick up from store, endless inventory, or free returns across all channels. Even the type of products that they want to purchase online is changing. The only way to meet these evolving expectations of the multichannel customer is to fundamentally reshape fulfillment.  
 
Hence, a new perspective on fulfillment takes shape. Now, store fulfillment helps to bring inventory closer to the customers and creates new opportunities to fulfill orders faster and more conveniently. At Walmart, we call this Global Integrated Fulfillment (GIF).
 
Adding GIF in the big picture


GIF is a modular system developed on a horizontally scalable cloud platform that helps Walmart's store associates track the orders and choose their pick paths during staging. Its pickup algorithms decide on taking the best possible route to traverse between aisles considering factors such as availability, category, and the customer's pickup slot and date.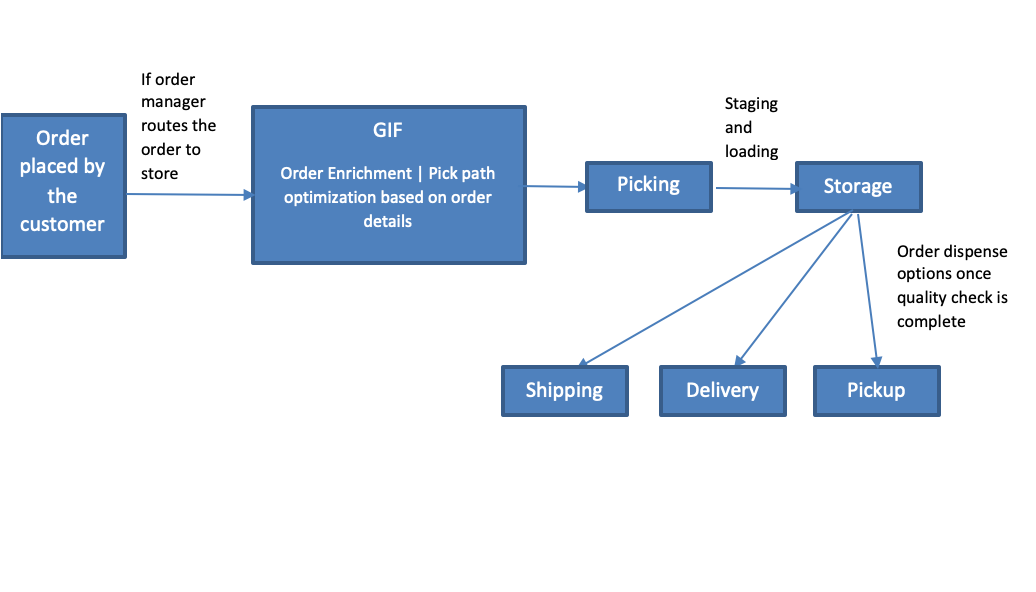 Pick path optimization is one of the major building blocks in enhancing store fulfillment. Walmart engineers are constantly working towards increasing its pick rate efficiency for store orders. But that's just one side of the story.
 
We are striving to create a system that helps us adopt an integrated view on fulfillment (rather than treating it as an isolated process.) To achieve this target, our in-house team architected the GIF system, by triangulating on the three pillars—scalability, interconnectivity, and resilience. 
Scalability: With the upward growth of the store fulfillment paradigm, the number of orders per day is slated for a dramatic increase. However, increasing the number of stores on the same scale is not feasible. Thus it becomes imperative to make the existing stores as efficient as possible in the current scenario. GIF is designed keeping this need for scale in mind. The system, in addition to addressing today's volume, can scale up by 50X in the upcoming years to account for the increasing buyer preferences.
Interconnectivity: Breaking the silos is critical for creating a seamless omnichannel experience. From something as simple as providing real-time order update to something as complex as finding the right substitute of an order, requires information flow between various systems. GIF can easily communicate with other systems in the enterprise IT ecosystem to enable such features. 
Resilience: One of the most significant aspects is the platform's capability to circumvent through natural disasters or other system failures while keeping all data transaction records, intact. In the event of a downtime, the system has failover mechanisms that ensure a seamless experience for the users as well as Walmart's customers.
GIF caters to 6,000+ stores and clubs across four countries, with each country having its own nuances and modifications. Being a horizontal platform, GIF underpins multiple applications and devices that are constantly communicating with each other. This means that the smallest of faults can cause a catastrophe that can result in the loss of millions of data transactions, thereby impacting customer experience. GIF's failover mechanism is programmed in such a way that it ensures 0% data loss. Its users are never made aware of the downtime as the system begins accumulating the requests and processes them once it's back online. At the most, restoring the system back to operation takes a maximum of 20 minutes, which doesn't affect operations.
 
Granular and timely decision making paves the Omnichannel Route(s)


50% of orders placed with Walmart are groceries. As grocery items need to be served fresh and quick, they cannot be stored in a warehouse, and cold chain orchestration may not always be a viable option. This is another area where GIF creates clear differentiation for Walmart. 
 
The pick paths for general merchandise and online grocery are optimized differently. While grocery orders have 80-100 items that are closely located in the store, general merchandise orders are usually for 2-3 items and are scattered across the floor. Additionally, grocery orders must be picked commodity wise and then segregated into different orders, whereas general merchandise orders are picked order wise. It's a highly complex multidimensional equation that GIF is eloquently solving every day at Walmart stores. By doing so, GIF is accounting for its omnichannel mission. The stores that also act as fulfillment centers have multiple dispensing options, such as delivery, third-party delivery, same-day delivery, and store pickup.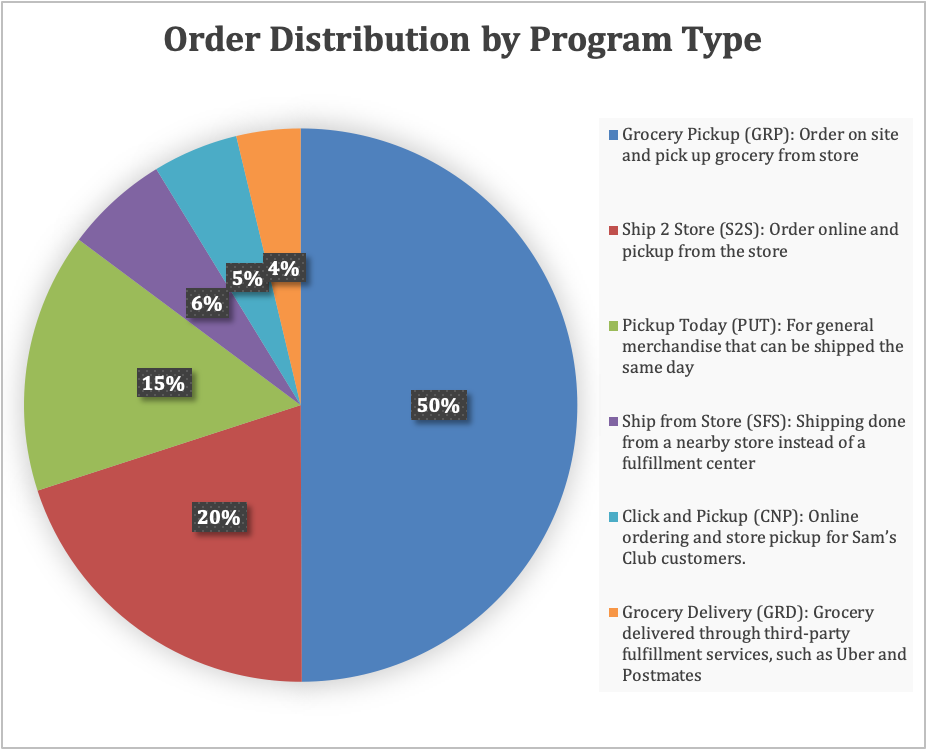 Zero Disruption to Business
 
At any given time, continuous data replication and streaming happens between different data centers that hold heterogeneous data types. It includes multiple databases, queues, application servers, reconciliation logics, and other microservices and monitors that work in unison to make GIF robust, high-performing, and highly resilient.
 
Recently, our teams released GIF 2.0 which has improved the pick speed by 10%. In addition to its existing levels of fault-tolerance, yet another update has introduced an offline picking and dispensing capability. This addition further translates into zero disruption for both our users as well as our customers. With feature enhancements and rollouts every now and then, GIF is building momentum in helping Walmart with its mission statement: "save people money so they can live better."
Jayaprakash Bhaskarabatla 
Director – Engineering U.S. Technology